Build healthy high performance habits
We are an executive sparring partner for leaders, entrepreneurs and organizations who want to advance their structures, habits and mindset to real healthy high performance. Together we master the digital transformation and create successful, entrepreneurial leadership teams and purpose-driven employee experience.
Get in Touch
Learn more
Get your FREE Productivity Booster Ebook
Discover this step-by-step guide to crushing your limits and outperforming your own results!
Do you ever feel you are not productive enough or you don't have enough hours in the day to achieve your goals? If so, you can crush self-imposed limits and learn how to outperform your own results with a high performance coach.
Boost your productivity – Make huge progress when you focus more on tasks.
Increase your concentration – Say goodbye to distractions, and learn how to stay "in the zone".
Enjoy your work – With more concentration and focus, your work is more rewarding and satisfying.

Organizational Transformation
The future of work and the digital economy focuses more on people than technology. At braininspa, we can transform you, your team, and your organization and show you how to build healthy high performance habits. Thus, you can create an innovative and purpose-driven employee culture in a trust-based, agile and entrepreneurial working environment.
braininspa is an executive sparring & organizational transformation company. We help C-Level executives, leaders, and founders build healthy high performance habits, structures and mindsets. With our unique executive high performance coaching and agile transformation frameworks, you and your team will thrive in the new way of work. With braininspa, you and your employees can embrace the future with clarity, productivity and passion.
Digital Transformation Services
Executive
Coaching
With Executive Sparring, we take you on a structured, success-proven journey to attain your peak healthy high performance. We give you a C-level experienced and serial entrepreneur as a sparring partner to reflect, challenge, create, and build your individual healthy high performance habits!
Organizational Transformation Consulting

We co-create your innovative organization through Organizational Transformation Consulting. With our Fortune500-client experience and serial startup expertise, we launch people-centric transformation programs, based on high performance methods, grounded in purpose and values to enhance your business agility
Digital Professional
Development
At braininspa, we rely on neuroscience, brain research and the latest insights into chronobiology and productivity. We provide an effective, hands-on, applicable online learning experience: with our digital learning formats and self-leadership programs as well as proven tools, you'll feel the impact from Day 1.
ABOUT MICHAELA
Hi, I am Michaela Lindinger, founder, CEO, and mastermind behind braininspa! My vision is to inspire executives, entrepreneurs and next-generation leaders. I can show you how to develop healthy high performance habits so you can work with more clarity, productivity, passion and presence NOW!
As a young executive of an international management consulting firm, I have vast experience in digital strategies and large scale transformation projects. I've worked with Fortune 500 organizations and many international clients. 
I assist client teams with value creation as well as product innovation and business model optimization in large-scale corporate projects as well as I work with small and medium sized enterprises and with several national and international startups. As part of my services as an executive high performance coach, I guide C-level leaders and next generation talents as they prepare for the challenges of digital transformation. Furthermore, I adjust corporate business models to be more agile and purpose-driven.
I'm a millennial serial founder, experienced corporate executive, working mom and family manager, so I understand successful entrepreneurs and ambitious leaders. At 28 years old, I received the Leadership Award for visionary leadership. At 29, I began lecturing as a professor for bachelor and masters courses on innovation and business models. As well as this, I'm a member of the international Forbes Coaches Council and the International Society for Coaching Psychology. 
I've spent the last 20+ years inspiring my clients as an Executive Sparring Partner, Leadership and Healthy High Performance Coach, Employee Experience Consultant, Keynote Speaker and Leadership Development Trainer.
Connect with me on LinkedIn
COLLABORATING WITH THE BEST

Michaela is a very skilled and intelligent individual with high integrity. Michaela knows how to define targets, how to plan to achieve them and how to not get distracted when executing the plan. In short, if you are looking for someone whom you can trust and will get things done together with you to get you to your next level of performance I can highly recommend Michaela. Happy to respond to personal inquires for more information.
Not that I haven't worked with coaches before, but there is hardly  ever someone as focused and present as Michaela when working with her. Plus her way of not teaching content but having you implement simple yet powerful things quickly – even in my busy schedule – and seeing results soon was awesome!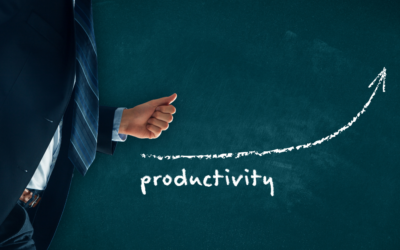 Productivity is a critical component of success for leaders, as it directly impacts their ability to achieve organizational goals, meet deadlines, and maximize their team's potential. The demands of modern leadership require leaders to manage a multitude of...
read more